Meet Dr. Allison Hall, OD
Dr. Allison Hall is a 1997 graduate of Arkansas Tech University in Russellville with a B.S. in Biology. She received her Doctor of Optometry degree from the University of Missouri--St. Louis College of Optometry in 2003 with Beta Sigma Kappa honors.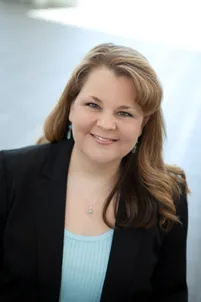 Dr. Hall is a member of the American Optometric Association and the Arkansas Optometric Association where she serves on the Board of Directors and the Convention Committee as the Awards Chair. In July 2019, Dr. Hall participated in the inaugural class of LEAD. LEAD is a leadership program through the Arkansas Optometric Association. Participants in LEAD show desire, talent and promise as leaders in the profession of optometry, community, and personal commitments. Dr. Hall was also appointed to the board of directors of Vision Arkansas, the charitable foundation of the Arkansas Optometric Association and was voted to serve as secretary of the foundation during the first board meeting. In June 2019, Dr. Hall was appointed by the governor of Arkansas to serve on the Arkansas State Board of Dispensing Opticians. Dr. Hall is an associate member of College of Optometrist in Vision Development. She participates in the InfantSEE program through the American Optometric Association.
As a life-member of Junior Auxiliary of Clarksville, Dr. Hall has served as Vice President (2008), President (2009), Provisional Trainer for New Members (2010), and Education Chair (2011). She has also served on the board for the local chapter of March of Dimes and the Fort Smith chapter for Parents Active for Vision Education (PAVE).
Hall Eye Care Center is a member of the Clarksville Chamber of Commerce and Dr. Hall gives back to the community through various activities and projects. She is passionate about education and optometry. Dr. Hall has spoken several times in Clarksville schools about eyes and vision development. Her favorite was helping lead an eyeball dissection! Students from University of the Ozarks and Clarksville schools also shadow Dr. Hall to learn more about optometry. Dr. Hall regularly donates her time to the River Valley Christian Clinic in Dardanelle.
Dr. Hall and her husband Mel live in Clarksville with their daughter, Hannah. They are members of Victory Missionary Baptist Church in Russellville.